Top Ten Destinations for Cheap Hair Transplants in the World (2023)
The rising healthcare costs in the West has forced many patients to seek medical help abroad, especially in countries like India, Mexico and Thailand where medical procedures like bone replacement surgery, hair transplant and heart surgery are available at much cheaper rates. Among these procedures, hair transplant surgeries have gained significant popularity over the last few years thanks to the huge expenses involved in modern hair restoration procedures like Follicular Unit Extraction (FUE).
Here's a list of top ten destinations that offer cheap hair transplant surgeries in the world. The list also indicates the average savings from each country travelling from USA. (Source: AllMedicalTourism.com)
India: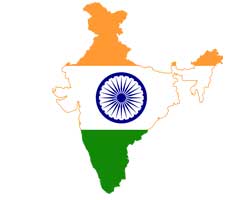 Hair Transplants in India are quickly becoming an important procedure according to the latest research from Frost & Sullivan. The area has a rising population of both men and women more aware of their appearance and wanting to renew the look for a youthful full head of hair. The market is expected to grow a CAGR of more than 25 percent in select metros like Mumbai, Delhi NCR, Chennai, Hyderabad, Bangalore. [Click here to get your FREE personalised online hair transplant quote now]

Dominican Republic: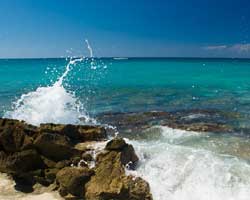 The Dominican Republic also ranks high on places people frequent for their hair restoration needs because its not only a place to travel and have the procedure done at a top of the line facility away from home for a lower cost, but its also a beautiful island that makes for a perfect little getaway at the same time. Deloitte Consulting sees the uptick in people going to international locations for medical treatments to grow from 1.5 million in 2008 to ten times that over the next decade.
Turkey: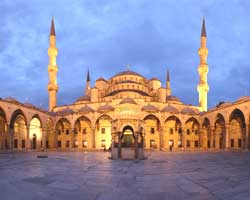 The amount of people looking to get hair transplants in Turkey has exploded. New medical equipment and procedures are top of the line when compared to the rest of the world and the natural demeanor of the doctors is said to be very caring and compassionate. At many of these locations FUE method is used for desirable outcomes. [ HAIR TRANSPLANT FROM $ 1,671 Click here to get your FREE personalised online hair transplant quote now]
Get your FREE personalised online hair transplant quote now!
Submit the short form below and our hair expert will get in touch with you shortly
Note - By clicking on 'SUBMIT' above you confirm that you accept the Terms of Use
Mexico: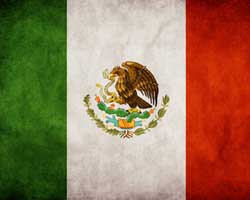 In Mexico, hair transplants are a popular procedure for those in the region and travelers visiting the land because they can save up to 70 percent in costs and because of the special focus doctors have in Mexico to treat thinning and balding hair loss problems. These doctors are also making use of the FUE method and are highly trained in techniques that offer natural results for patients. According to the International Society of Hair Restoration Surgery, in 2013, there were 15,611 hair restoration procedures were performed in Mexico/Central & South America. [ Click here to get your FREE personalised online hair transplant quote now ]
Sweden:
There are a number of clinics in Sweden offering hair transplant procedure for this budding market. While the rate of tourists entering the country for the procedure isn't a large as travelers from the U.S. to Mexico (which is much closer) the domestic market is on the rise and a number of clinics are popping up throughout the market to address this need. Projected sales in the market are said to be somewhere around 65 million sek per year.
Costa Rica: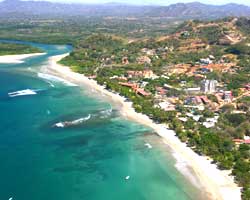 Costa Rica is well known across the globe for its specialized doctors and social care. Many travelers go to the destination in search of better care, lower costs and highly trained specialists. According to the International Society of Hair Restoration Surgery, in 2013, there were 15,611 hair restoration procedures were performed in Mexico/Central & South America.
Greece: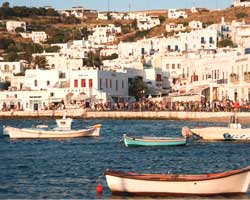 The European market is strong for cosmetic medical procedures done while vacationing as well. Specifically, 54,343 hair restoration procedures were performed in 2013. If you're looking for specialized and different techniques and procedures used for hair transplants Greece is a good destination because doctors vary in the services they offer and prices, so doing some research is a must. Its also a great choice because many other professionals from across the world come there to research and get training on hair restoration techniques they use.
Thailand: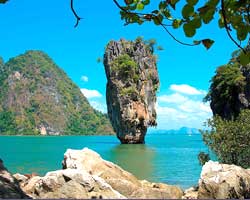 Thailand is a popular place to visit for a hair transplant as its attracting tourists who visit the land simply for the reason of having a medical procedure done. The land is leading Asia in medical tourism and climbing the list as one of the most popular places to have a hair transplant procedure done. This popularity is owed not only to the giant number of private hospitals, but also to the low cost and skilled specialists offered in Thailand for hair loss issues. [ Click here to get your FREE personalised online hair transplant quote now ]
Slovenia: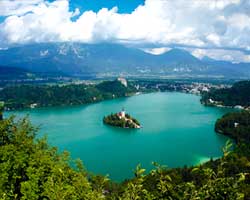 For anyone looking to get away and be at peace with nature, Slovenia provides the perfect place for a hair transplant procedure. The land which is full of green and beautiful natural lands is also home to a number of spas and clinics used for relaxation and healing. The growing piece of Europe is especially popular for its lower pricing for cosmetic medical procedures and is attracting over 30,000 people a year to the region to have these procedures done.
Philippines: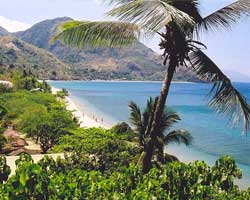 This Asian country has 7101 islands and is full of beauty and a great vacation destination. Its also known as being one of the most affordable for hair transplant surgery when compared to U.S. and European rates for these procedures. In addition to lower costs, the Philippines is home to quality care from physicians who are trained in hair loss techniques and can offer services in a very short period of time from when they are requested (unlike other countries where waiting periods to have these procedures done can be lengthy.) - so its popular destination in all of Asia. [ Click here to get your FREE personalised online hair transplant quote now ]
Hair Transplant Procedures Abroad
Strip Method (FUT)
Leading destinations for hair transplant surgeries offer both traditional and advanced hair transplant surgeries. The traditional method of hair transplant, also known as strip method or FUT, involves transplanting a strip of hair from the back side of the scalp to the target area. The process is painful as it involves surgical removal of a thin strip of the skin along with healthy hair follicles. The person undergoing traditional hair transplant will have to bear with the long horizontal scar on his scalp, probably his entire lifetime. It may prevent him from wearing the hair short. For this reason, many people opt for avanced hair transplant surgeries like Follicular Unit Extraction (FUE).
Follicular Unit Extraction (FUE)
This process requires high levels of expertise from the hair transplant surgeon. Most countries offering FUE dhair transplant for foreign patients are equipped with the latest technologies and qualified surgeons to attend the needs of the growing community of patients requiring advanced hair restoration solutions. The FUE procedure is performed by transplanting each follicular unit rather than a strip of follicular units as done in traditional method. This procedure is time consuming and results in more number of disposables than in traditional method, so it is costlier than FUE method.
The choice between FUE and FUT depends on several factors like your budget, the pattern of the baldness and your hair styling requirements. In some of these countries, you also get a combination of FUE and FUT from the same hair transplant center. The advantage of this combined procedure is that you get maximum grafts implanted in a single sitting. On an average, an FUT surgeon can transplant up-to 4000 follicular units (FUs), equivalent to 6000-7000 individual hair follicles. Meanwhile, in an FUE, approximately 1000 follicular units amounting to 2000-2500 individual hair follicles can be transplanted on a single day. The total comes around 5000 FUs resulting in 8000-9500 individual hair follicles.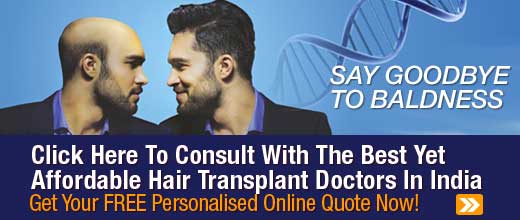 Comparison of Costs
On an average the cost of hair transplant surgery in Europe or America would be $4 to $9 per graft, but if the same procedure is done in foreign countries like India, it may cost between $1 and $1.5 per graft, meaning you could save an average of 75-80 percent on the total cost of hair transplant in foreign countries.
Looking for the best hair transplant abroad? Always seek professional guidance to identify the right hair transplant center located in a foreign country.
Posted in
Hair Transplant
by:
Sang Ale
2017-09-09 | Hairfear