Neopital As A Hair Transplant Clinic Choice
Neopital has been appearing to its patients for years by providing high-quality support. It is a clinic that has supported thousands of patients in hair transplantation both from abroad and from Turkey. All of the medical staff and professionals are extremely successful in their field in the international arena. The clinic continues its studies by constantly following the latest technologies.

Neopital Hair Transplantation Clinic is very successful not only in hair transplantation but also in aesthetics. Therefore, it is always sterile and suitable for surgical intervention. The clinic has received more than 300 customer reviews and has also managed to get 5 stars from its patients. You can see that Turkey's success in the field of hair transplantation in the clinic.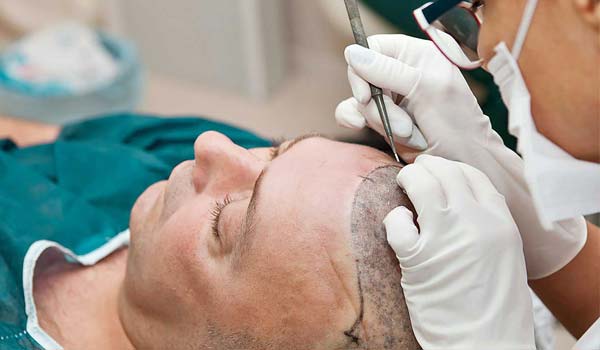 What Methods Does A Neopital Hair Transplant With?
A clinic focused on continuous improvement of hair transplant methods with Neopital R&D studies. They follow all the innovations happening in the world. In this direction, they make hair transplantation with the latest methods.
1. DHI hair transplant method: This method is the last method used in hair transplantation and Neopital successfully applies this method.
2. Sapphire FUE hair transplantation method: In this method, blades made of sapphire are used. It is not possible to see this method in every clinic and Neopital is quite assertive about the Sapphire FUE method. If you want to experience less tissue loss and achieve denser hair, you can choose this method with Neopital.
3. FUE hair transplant method: It is a very successful clinic in this method as well as in the sapphire FUE method. The difference between this method from sapphire is that metal blades are used.
4. Long hair transplantation: You can see the benefits of hair transplantation immediately with this method. They apply this method with the utmost care, as well as the others. The difference is that your hair is not shaved.
5. Unshaven Hair Transplant: FUE hair transplant method is used in this method, but there is a difference. It is applied to your hair without any cutting process.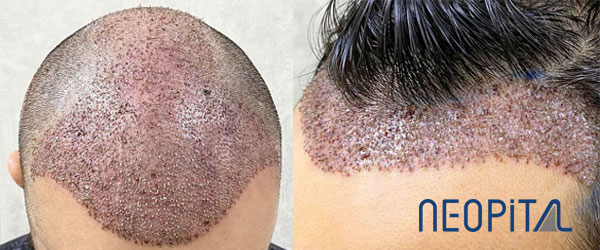 An Internationally Successful Clinic: Neopital
Neopital is a clinic that has looked at thousands of patients from abroad. Being very experienced in this field doubles their success. We can easily say that Neopital is a clinic at international standards. The service you will receive in the clinic will be no different from other European countries in terms of methods and processes. Thanks to R&D studies and international conferences, they follow the latest
technologies and always improve themselves. As the process progresses, you will feel very safe at every stage. They follow the process very carefully. They carefully transplant their patients both from abroad and domestically using the latest technologies.
Why Should You Choose Neopital?
Choosing a good clinic is very important for hair transplantation. Choosing Neopital will never make you regret it. You ask why? The clinic deals with very few patients in a day. In this way, Covid-19 measures can be kept at the maximum level. At the same time, the time and attention allocated to a patient are kept twice as normal. In short, you will be able to transplant hair with maximum interest in a very sterile environment.
Since they support their patients with more than one method, your choice is quite high. The method suitable for you is determined in this way and the maximum result is achieved. They come to the fore especially with the Sapphire FUE method and this method helps you to have denser hair. The clinic is highly specialized as it transplants hair to more than 5000 patients. Their doctors attend international congresses and seminars. So all of them are experts in their fields.
Despite all this attention and care, Neopital is not a very expensive clinic. They provide these services to their patients at very reasonable prices. You can choose Neopital if you want to get an exclusive service without paying too much.
COST
Packages cost between

1500€ - 2400€

Transport by private driver: Airport – Hotel – Hospital
Accommodation 4 days / 3 nights
Translator in all process
Painless Local Anesthesia
PRP Treatment
Care products pack for a period of 3 months included
12 months follow up
Lifetime Warrantly
JCI and ISO 9001 Global Accreditation Hospital



CONTACT US NOW »

SERVICES
FUE Hair Transplant
FUE hair transplant, which stands for Follicular Unite Extraction, has been recently the most common used method in hair transplantation. In this technique, new and special medical devices are used to carry the hair roots from where hairs are dense to where it is sparse and since there is no cutting involved in the scalp, healing process is both faster and easier. In addition, as there is no cutting process involved, this technique is not considered a surgical operation. Therefore, this technique has been the most preferred both by the doctors and by the patients.
DHI Transplant
FUE method itself is categorized into certain methods. DHI hair transplant method is in fact one of the FUE hair transplant methods. That is, DHI method, which stands for "Direct Hair Implantation" method is not a new method but only a different way of applying the FUE hair transplant method.

In order to develop the existing methods and get better results, different methods of application are tried out. One of these methods is DHI method or "direct hair transplant", which is applying the hair taken from the donor area instantly, without waiting. In DHI hair transplant, a specially designed tool resembling a pen named choi is used. Due to the structure at the tip of the device that is used in it, DHI method is also called the choi method.
Unshaven Hair Transplant
No shave hair transplant is a hair transplant method that is recently having increasing demand from those who would like to have a hair transplant. Normally, in hair transplant treatments, the persons' hair is cut very short before the operation. Those who would like to wear their hair at 20-25 centimetres may not want their hair to be shaved. Moreover, some people who really want to have a hair transplant give it up just because of this reason. In no shave hair transplant method, there is no need for the patients' hair to be cut down. Thus, the patients are not left without hair until it starts to grow, and this makes patients happy.
Eyebrow Transplant
Eyebrow transplant is an operation that is preferred by women more. The reason for this is that women pluck their eyebrows more and as a result, the eyebrow roots get damaged and the eyebrows start to become sparse. In addition to womanly issues like this, there are many other reasons for eyebrow loss.

For example, burns are a factor that damages hair roots. In addition, some medication and genetic factors may also cause brow loss. Eyebrows are the structure that can change the look of the face the most. They provide symmetry to the face. Having thick and nicely shaped eyebrows endow people with a more aesthetical look.
Long Hair Transplant
Long hair transplant is a hair transplant method that has recently been much preferred especially by women. Individuals who want to have hair transplants and want to get the result of this procedure as quickly as possible prefer this method a lot.

What is Different about Long Hair Transplant?
This transplant method is not much different from other hair transplant methods in terms of how it is done. Medical devices used in all the other methods are used in this method too and the procedures and cares need to be done before and after the operation are exactly the same. What makes this operation unique is that the hair is not shaved before the operation. The hair strands which are allowed to be long are removed as they are and transplanted to the area where hair loss is present. Since the hair is not cut short before the operation, the patients do not need to wait for long months and can immediately notice the difference. However, a time period of at least 9 months is required for the newly transplanted grafts to become completely well and for the hair to grow healthily.
Beard Transplant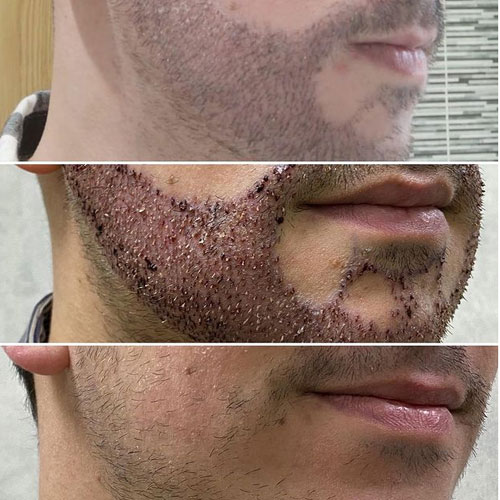 Even though it has been performed quite a lot in recent years, this method is indeed a treatment method that has been done for a long time. If we are to explain this method simply, we can say that it is the hair transplantation method that is applied on the face area. Beard scarcity, like hair scarcity, is not an issue that has only to do with age. The medication that is taken, hormonal problems, certain diseases and blights and many other things can cause scarcity of beards. Sometimes genetic factors can be important as well.