Hair Cloning: Does it change the future of hair restoration?
New innovations in hair restoration are occurring as a result of a new breakthrough in non-invasive procedures to combat hair loss. An international team lead by Dr. Robert Jones are perfecting new innovations that could clone healthy hair follicle cells to produce new hair growth rather than the option of transplants.
Dr. Robert Jones has been recognized worldwide for his techniques in hair transplants. He has been perfecting these types of technology since 2003 and was one of the first doctors to ever successfully perform a large Session FUE transplant. Jones now specialises in hair transplants for beards, eyebrows and more.
Hair cloning procedures with cloning use roughly 50 healthy follicle cells which are extracted in an FUE procedure from healthy portions of a patient's scalp. These healthy follicles are then preserved and multiplied grown in cultures. The newly produced and cloned cells could then be implanted like a hair transplant but without the need to remove and reposition so many hair follicles.
The current holdup with this procedure is that laws in the United States and Canada directly prevent the use of cloning. Doctors today are working diligently in other parts of the world to perfect this procedure. As 85% of men and 40% of women across North America experience some form of significant hair loss by 50 years old, there is a need to make this form of hair transplant a norm within the medical world. Being able to maximize hair transplant results with cloned healthy cells can lead to a more natural look in hair transplant as well as thicker hair transplant solutions.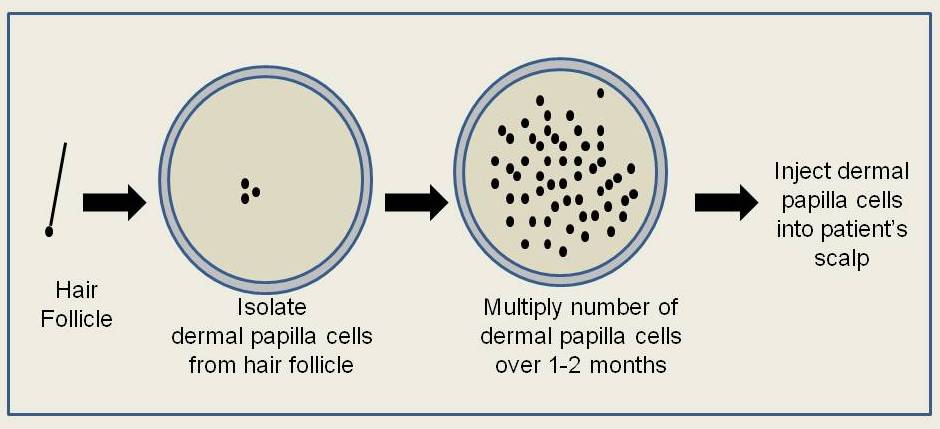 Currently, FUE hair transplants remain the premiere method for hair transplant within North America until this cutting edge surgical option is available. FUE produces immediate results and with a skilled surgeon, it can create a very natural look with healthy, stimulated growth after the follicles are implanted.
Posted in
Hair Transplant
by:
Sang Ale
2018-10-24 | Hairfear