An Interview with Dr. Meltem Senturk about Hair Transplant in Turkey
Provide brief description about your clinic and doctors?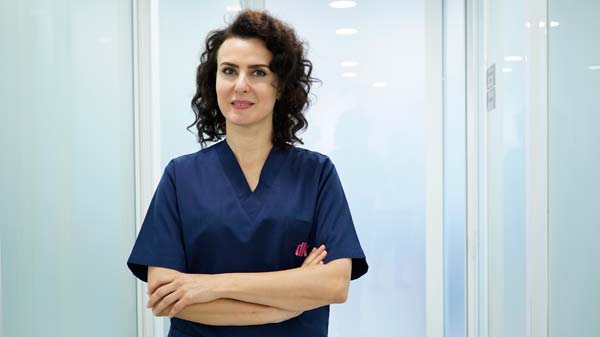 Since 2002 we have been working in the field of aesthetics, dermatology and cosmetology.
When we were first established, we had a total staff of 2 people in our clinic including myself; today we have more than 20 employees and provide service to patients from all over the world.
Most of our patients coming from abroad are hair transplant patients.
During 16 years of work we have gained a great deal of experience in both relations with patients and procedures management. Until today we have beautified or treated the aesthetic appearance of more than 10,000 people in our clinic.
Our clinic is equipped with state-of-the-art devices and we are closely following the scientific developments in the field of hair transplantation.
I established DK in 2002 after working as a dermatologist in state hospitals.
I participated in related trainings at Vrije University in Belgium in 1999 and got Dermo-Cosme Science certificate. I am a member of ISHRS and EADV and I attend many international conferences every year.
Another doctor of our clinic is my husband, Professor of Physiology. After 20 years of working in Akdeniz University he joined our clinic last year and started applying his academic experience to polish all the processes.
Is it safe to travel to Turkey for hair transplant surgery?
We should evaluate it from two perspectives. First, Turkey is a country that is at the forefront of tourism. So it has to be safe. It will be more accurate to say so about Antalya.
According to the Global Peace Index, Antalya - the city where our clinic is located - is the world's 36th safest city.
In other words, Antalya appears to be safer than Dublin, Madrid, London, Florence and many other European cities.
The other question - is it safe to have hair transplantation in Turkey?
According to many statistics today Turkey is the country with the highest rate of hair transplantation procedures per year. The most important reasons for this are the high level of patient satisfaction and a high level of experience of Turkish doctors not to mention that the prices are accessible.
Turkish doctors deal with more cases of hair transplantation than doctors in many countries around the world which is increasing their experience and fame.
But on the other hand there are a large number of illegal hair transplant businesses in Turkey.
These are centers that have not been licensed by the Ministry of Health to perform hair transplantation.
Most of them do not even have a doctor. Those who perform hair transplant procedures call themselves "hair transplant specialists". This situation involves many risks.
First of all, those who perform the surgery are not competent in this area. So they work illegally in an illegal establishment.
There are many risk increasing factors such as poor hygiene, regarding patients as a source of money, providing no follow-up after the procedure or no information what to do next, and having no idea how to manage possible complications.
As a result, in Turkey you can have your hair transplant done in quite a risky place or in a safe medical establishment.
Our clinic is a member of such authoritative organizations as ISHRS, EADV, we have received hair transplantation certificate from the Ministry of Health and pay great attention to hygiene and sterility standards.
We have doctors working in our clinic and constantly monitor the quality of the services we provide through patient satisfaction surveys.
What is the Ideal age for hair transplant?
In case of genetically-induced hair loss problems hair sheds by the age of 35 and does not change further.
The most suitable candidates for hair transplantation are the patients whose hair loss process is completed.
Some people start losing hair at an early age and experience aggressive hair shedding, so that the hair loss process is completed before they reach the age of 30, or the rate of hair loss may have slowed considerably. Such patients can also have their hair transplant done.
And here is an important question.
''Can a person with an ongoing hair loss have hair transplant?''
Technically anyone older than 18 years old age can have hair transplant. When a 25 year-old patient comes to our clinic to get his/her hair transplanted, we clearly explain him/her that hair loss continues and that even if we plant hair at this point, we will need to do it again after 2-3 years.
If they are aware of this and if the donor areas are of sufficient quality, we perform hair transplantation. Because they can solve the current problems in work or private life and still have another hair transplant in the future.
If the patient is thinking about planting hair at an early age and intends to have the second or even third transplant in the future, it is absolutely necessary to know whether the donor area is suitable for future transplanting.
Donor areas with a high number of grafts at a young age may weaken by the time and may not have enough grafts for the 2nd and 3rd hair transplant procedures.
Planning is very important. A good clinic should pay attention to these factors.
Are you licensed in Antalya to perform hair transplant surgery?
Yes, we are the first clinic in Antalya to receive a hair transplant license from the Ministry of Health.
Our clinic is also a member of organizations such as ISHRS, EADV, Turkish Dermatology Association, and European Society for Cosmetic & Aesthetic Dermatology.
In many of the posts we share on our website we warn patients against illegal hair transplantation centers.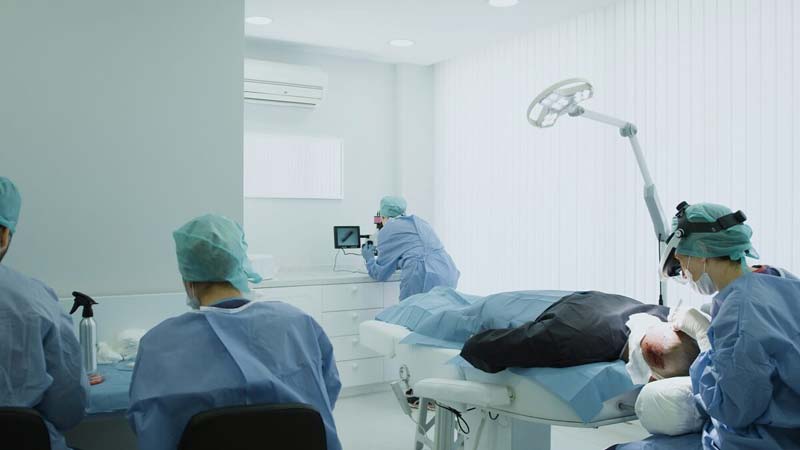 How much does a hair transplant cost?
Our prices are fixed. We have a single price. Our all-inclusive price is 2000 GBP.
This price includes the following:
PRP hair transplant operation. We can use Choi implanter pen or channel technique depending on the availability and personal characteristics of a patient.
Free transfer between the airport, hotel and clinic.
3 day accommodation in a boutique hotel with a sea view (breakfast included), which is very close to our clinic. In some cases we need to divide hair transplantation procedure into 2 sessions in 2 days, in which case the patient has to stay for 4 days. We also pay for this extra day.
We also provide products such as shampoos and medicines for free when our patients return to their homes.
Do you do hair transplant for women?
According to our experience, approximately 30% of female patients who have hair shedding and hair removal are candidates for hair transplantation.
This rate is about 80% for men.
Women's donor areas are often weak. So when a root is taken from a weak donor area, the rate of rooting is very low.
For example, if a donor area of ??4,000 grafts is poor, donating 2,000 grafts will not make this patient aesthetically pleasing. Therefore, we find it inappropriate to transplant hair in this situation.
On the other hand, hair loss in women develops due to various disorders caused by hormonal problems.
In this case, a treatment must first be applied to remove the cause behind the hair loss.
When correctly diagnosed and treated, many people have their hair loss problem solved.
There is a limited number of female patients whose hair shedding is completely genetically induced and whose donor area is of high quality. In this case we perform hair transplantation.
Are there any discounts?
No, we do not make any discounts. We have patients from all over the world, and in order not to undermine their confidence we have set a single price strategy.
We observed that patients' trust in the clinic decreased when the price varied according to the number of grafts. So, be it 2,000 or 4,000 graft transplantation procedure the price will not change.
Which part of the surgery will doctor attend, supervise or perform?
Our doctor attends from the beginning till the end of the surgery (planning,hairline design, extraction etc)
What type of anesthesia will you use?
We apply local anesthesia to the head area by means of injections. Thus, the patient feels almost no pain during the procedure. The patient is very comfortable during the operation.
How are the extracted grafts selected and transplanted?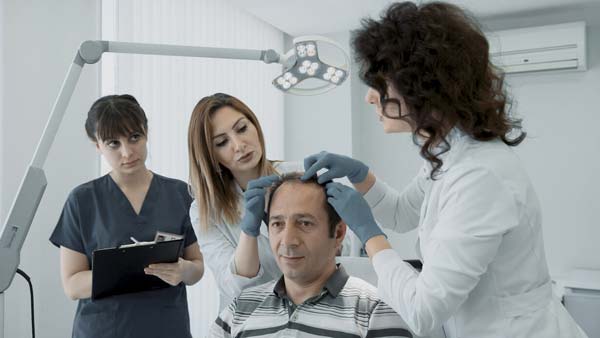 Thank you for this nice question. Hair transplantation is practiced by many teams in many places. But very few of them have achieved the state-of-the-art level.
For hair transplantation to be successful, the harvesting process must be successfully performed in the first place.
Once the grafts are removed, they are graded according to the appearance qualities into Grade I, Grade II, and Grade III and Grade IV.
Grafts determined as Grade I and Grade II are in very good condition. These grafts are very likely to root and grow out.
Grafts classified as Grade 3 are poorly removed follicles. The hair follicles in these grafts appear to be divided and dissociated.
As a result, the success rate is reduced. Grade IV grafts are damaged. The cause of the damage is mostly the lack of precision of the technician, and these grafts are very unlikely to grow out.
We ensure that in our clinic the harvested grafts are qualified as Grade I and Grade II.
We use the best equipment and replace spare parts of this equipment at regular intervals. With continuous training and supervision we always keep our team in best shape.
After the successful removal of the grafts, they must be kept in a suitable environment until the planting stage and must be plated according to the removal time. Because of this, the grafts that are removed first are given priority. The most recently removed grafts are planted the last.
Grafts should be kept in cold conditions between 4 and 8 degrees until planting. Besides, keeping grafts in the Hypothermasol liquid provides better hygiene. I should stress that the grafts removed first are the first to be planted.
Grafts need to be treated with a lot of care and not to be over-handled when planted both with implanter or channel method.
How long does the procedure take?
The length of the hair transplantation procedure depends on the number of grafts transplanted. Usually an average transplantation of 2,500 grafts lasts for 8 hours.
If the rate of hair loss is high and more than 2,500 grafts are needed to close bald areas, the procedure is performed in 2 sessions on 2 separate days. This is decided by our doctor and the team.
How many assistants will attend hair transplant surgery?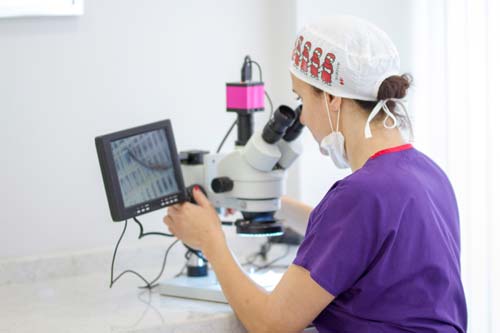 In our clinic four people attend the hair transplant surgery. One of them is a doctor and the other three are experienced technicians who are authorized to make hair transplantation by the Ministry of Health.
Is it necessary to shave the head before the hair transplant surgery?

Donor area must be shaved before hair transplantation. In most of our cases we find it appropriate to shave the entire head. There are two important reasons for this.
1. Examining the head skin in detail for a good quality planting and avoiding possible mistakes
2. Preventing possible future infection
The only exception to this are cases when the number of grafts to be planted is less than 1,000.
If very few grafts are plated we do not need to shave the hair outside the donor area.
But I would like to point out once again that the donor area should be shaved in any case.
How long will it take for the physical recovery?
To answer this question let me give you some details:
- 1 day after FUE hair transplantation the patient's hair is washed by our specialists.
Sweating and sensitivity occur in the area of skin crust and hair 1 week after washing.
In the end of 1 week the skin crust come off, and thus sweating, sensitivity and discomfort go away or are reduced considerably. Therefore, the patient may start to work several days after hair transplantation.
The healing period after the FUT technique hair transplant may prolong. We only use the FUE technique.
- Since the donor site is shaved, there will be tiny holes visible in this area for the first 15 days.
After 15 days your hair grows enough to almost cover these little holes. As your hair continues growing and the healing process is completed these little wholes get covered completely and become invisible.
- A few days after the process you can return back to your daily life and you can start doing activities that will not make you sweat.
However, strenuous physical activity should be avoided for 1 month after the procedure. (For example, activities requiring high effort such as weight lifting, running, swimming, etc. should be avoided for 1 month.)
- In addition, sunbathing, Turkish bath, sauna and solarium should be avoided for 3 months after the operation. Alcohol and cigarettes should not be used for 1 week after the procedure.
Are there any side effects of hair transplant?
If the hair transplant is performed in licensed centers, under the supervision of a plastic surgeon or dermatologist, it is a very safe operation.
The precautions to be taken to minimize the risks and side effects of hair transplantation are as follows.
. Hair transplantation must be performed by professionals.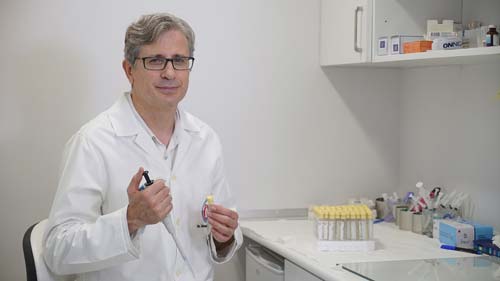 Otherwise, a number of problems can be encountered such as infection, scarring, hair loss and poor design.
Unfortunately we have come across such problems and our clinic provides counseling and restoration service to the patients with badly made hair transplants.
. If the donor site of the patient is of low quality, the amount of grafts collected should not compromise the capacity of the donor site. It may lead to permanent scarring in the donor area.
. If hair transplant is performed to a person under 30 years of age, this person should be considered a patient in need of a second hair transplantation in the future and graft harvesting from the donor site should not be excessive. The donor area should not be damaged.
. We believe that graft harvesting from any regions besides the areas behind the ears (occipital region of head) and the beard area is inappropriate because, for example, most grafts from the chest area do not take root.
So, we only use beard and behind-the-ear areas as donor areas.
. Hair transplant with FUT technique is decreasing all over the world. We recommend that you choose the FUE method. In FUT technique a scar in the shape of a section remains in the back region of the head.
Will the results look natural?
FUE hair follicles are almost imperceptible if transplanted by an expert team using the correct techniques.
Today, every year around 1 million people in the world have hair transplantation.
So, when you go out you actually see many people who have had hair transplant, but we can only spot a few of them.
The transplanted hairs grow from their own grafts. So, the transplanted hair can be shaped, dyed or cut just like a person's own hair.
Unlike organ transplantation when someone else's organs are used, in hair transplantation we use the patients' own hair, so there is no risk of incompatibility with the body.
Then why do we see hair that doesn't look natural?
Some of the reasons are as follows:
- Use of wrong areas with poor quality grafts, such as chest, as donor areas (normally the upper area of the nape should be used as a donor area)
- Planting more than necessary or less than required
- Transplantation of hair follicles in such a way that they do not match the exit angle or direction of the native hair.
What is the risk of losing transplanted hair during the recovery?
In most patients the planted grafts begin to shed a few weeks after the hair transplant procedure
In this case, the patient gets anxious and thinks that something goes wrong.
However, shedding of grafts is an expected condition. And in 3 to 6 months after this initial shedding the implanted grafts start to grow out again.
However, there is another condition that is observed in a very low percentage of patients and is called shock loss.
Shock loss occurs on the recipient area. It is observed in less than 5% of patients. Shock loss is also temporary, and the patient's hair begins to emerge after a certain period of time.
Complete hair shedding is hardly ever observed when the procedure is performed in a reliable and licensed hair transplant center. Of course, it may also depend on how closely the patient sticks to the "rules to be observed after hair transplant".
When patient will get a final result after hair transplant surgery?
After 15 days you will notice that your hair starts to come out. Usually you will see the final result at the end of 12 months.
What are the options if a patient is not satisfied with the result?
First of all, let's say that we have done a lot of work to improve the patient's satisfaction.
We take into account the opinion of ??the patient while defining the frontal line of the hair. We therefore involve the patient in the process.
Before the patient arrives to our clinic we inform him/her about the rules to be observed before the hair transplant procedure.
We do not admit people who we think are not suitable for hair transplantation even if they insist. So we do not only consider commercial interests in this matter, we focus on patients' satisfaction. Thus, we avoid many possible dissatisfaction factors.
After the hair transplant procedure before our patients return to their country we explain them the rules to be observed and provide them an information form.
However, just like any other aesthetic procedure the final look after the hair transplant procedure may not satisfy the patient. In this case:
If the patient is dissatisfied with the frontal line we fix it 12 months later free of charge. If the hair density is not satisfying we perform another hair transplant and increase the hair density in 12 months at a fairly low price.
Of course, if the patient does not pay attention to the rules to be observed after the hair transplant procedure and if the hair sheds for the reasons caused by the patient, we show no flexibility in this regard.
We can apply hair simulation to the patients who are not satisfied with their hair density but do not have enough grafts in donor area.
After returning to their countries our patients can contact us via WhatsApp anytime and find answers to all the questions that bother them.
In short, we do not give up on our patients after they return to their home countries.
Hairfear