About Dr. Gaurang Krishna
Dr Gaurang Krishna is a specialist Hair Transplant Surgeon and Senior consultant dermatologist. He is the co-founder and director of MedLinks, chain of Hair Transplant And aesthetic clinics. He has obtained his MBBS from TN Medical College, Mumbai and then did his Masters from the prestigious All India Institute Of Medical Sciences, New Delhi. He had a bright Academic record, throughout his career.
He was awarded the 'Best Resident in Dermatology" at AIIMS after his post-graduation, an honor conferred to very few in AIIMS history.
Post MD, he developed a love for trichology and then he specialized into Hair Transplant. Since 2011, he has evolved into being almost an exclusive hair transplant surgeon. In 2013, he was awarded the Best Hair Transplant surgeon in Delhi/NCR by PrimeTime media.
He has over 3000 Surgeries to his credit till date. He is a regular speaker on various national and International forums and is a much sought after trainer in Hair Transplant and robotic hair transplant. He has continuously worked for improvement of the currently available Hair Transplant techniques and developed an improvised and refined version of FUE, the PERFECT-I technique.
Besides surgical hair restoration, he has been working on non-surgical hairloss treatments like PRP, Stem cells etc.
He has been featured in multiple newspapers and magazines and provides inputs about emerging trends in trichology. He is a member of the IAHRS (one amongst only 6 from India), ISHRS, AHRS. He has been constantly featured in various lists of top hair transplant surgeons of India. He is an active social worker and works for various NGOs and governmental organsiations for the health of the poor and deprived sections of the society.
He has won many national and international awards, like WCD Rising Star Award, ISD fellowship award, National Dermatology Quiz winner etc.
MedLinks: Best hair transplant clinic in Delhi and Gurgaon
MedLinks Hair Transplants has been awarded as the best hair transplant clinic in Delhi NCR on numerous occasions. Based in Delhi and Gurgaon, we have a team of world-renowned doctors who are widely known to carry out the best hair transplants in India. We have expertise in performing various procedures including FUE hair transplant, FUT hair transplant, etc. and aim to deliver best results to our patients. Dr. Gaurang Krishna, the co-founder of MedLinks Hair Transplants is also the pioneer of the PERFECT-i hair transplant procedure that ensures faster results.

Being a top hair transplant clinic in India, we aim to deliver best results to our patients. We use latest equipment and innovative technologies that ensure most natural and desirable results. We also follow the best hygienic practices in order to provide a comfortable experience to our patients.
Hair Transplants & Restoration Services
FUE Hair Transplant

Follicular Unit extraction or FUE Hair Transplant is the modern way of executing a hair restoration surgery. FUE is less invasive and stitchless.

Enquire Now! »

Repair Bad Hair Transplant

Bad hair transplant results can be depressing. We at MedLinks Hair Transplants provide various options to repair bad hair transplant to our patients.

Enquire Now! »




FUT Hair Transplant

Follicular unit transplant or FUT Hair Transplant is the traditional method of hair restoration surgery which involves stitches.

Enquire Now! »

Eyebrow Hair Transplant

Over plucking, the most common reason behind thin eyebrows. Eyebrow hair transplant is the best way to get thicker, fuller & natural looking eyebrows.

Enquire Now! »

Robotic Hair Transplant

Robotic Hair Transplant technique is a clinically proven, FDA cleared procedure that provides permanent and natural looking results without leaving any scars.

Enquire Now! »

PRP Therapy

Platelet Rich Plasma or PRP therapy is the best hair loss treatment which helps in hair regrowth, increase hair thickness and expedite healing after hair transplant.

Enquire Now! »



What is Hair Transplant?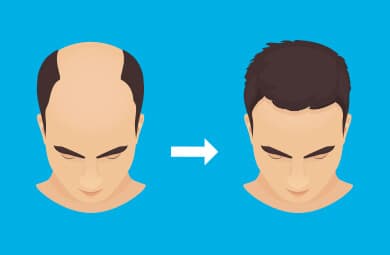 Hair transplant is the surgical restoration of lost hair. Since its inception by Japanese surgeons in 1930s, the art and science has evolved significantly to the present day surgery which provides you natural hair with no complications. The surgery involves harvesting hair roots from the permanent zone of the scalp, beard and body which are then implanted on the bald area. The implanted roots grow into adult hair within 6-12 months.
Hair Transplant Cost in Delhi
Cost is a major decision-making factor for people looking to undergo a hair restoration/transplant surgery. We at Medlinks have the best combination of world-class facilities and experienced doctors who are known to deliver natural looking and best hair transplant results at affordable cost in Delhi, Gurgaon. We offer both all-inclusive and exclusive hair transplant packages.