Prime Hair Studio- Our Results speak for us!*
Prime Hair Studio is an exclusive hair care clinic specializing in hair transplant. Our hair transplant team consists of most renowned surgeons, doctors & technicians Our special attention is to minimal handling of grafts & reduced out of body time for grafting. We are committed to safe care & international standards of quality
Prime Hair Studio - Dr. Sulochana S. Khogare
Maxillofacial Surgeon, Cosmetic & Hair Transplant Surgeon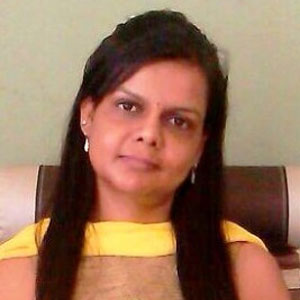 Dr. Sulochana S. Khogare is a Maxillofacial surgeon with speciality in hair transplant surgery and facial cosmetic surgery. She has experience of over 1800 successful hair transplant surgeries using FUT hair transplant, FUE hair transplant, Bio FUE hair transplant, BHT ( Body Hair Transplant) and other cutting edge techniques. She is also an expert in the area of Body Hair Transplant, whereas she has successfully helped patients with no/limited donor hair availability, in getting the hair back using Body Hair. She has done her MDS from Prestigious Nair Hospital, Mumbai. Dr Sulochana likes to keep abreast with latest techniques and technologies in Hair Transplant surgeries.
HAIR TRANSPLANT IN MUMBAI
Hair Transplantation in Mumbai is a surgical technique that is used to treat male pattern baldness. It is a minimally invasive procedure. If you have seen any bald person, you will notice that they will never lose the hair on the sides and at the back of head. It is because hairs in these areas are resistant to falling. They are also called as resistant hair. Hair Transplantation involves relocation of this resistant hair to bald area. As these hairs are resistant to falling, they can be used to cover the baldness.

Transplanted hairs grow like natural hair. This help patients achieve a natural appearance. The transplanted hair can be cut, shampooed, oiled etc as the normal hair. They will grow even after shaving. Even your hair stylist will not be able to tell that you have undergone any such procedure.

Hair Transplantation treatment is the best solution to baldness. Hairs at back of head are genetically resistant to balding and they stay even when they are transplanted in other areas.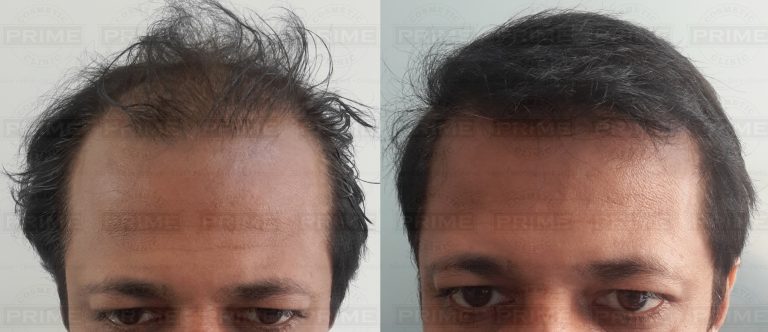 FUE HAIR TRANSPLANT
FUE Hair Transplant (Follicular Unit Extraction ) is a latest method of hair transplant. It differs from the FUT technique in that FUE does not leave visible scar at the back the head.

In FUE hair transplant, a small instrument is used to take out the hair root unit (graft) directly from the scalp. It does not involve cutting out strip of skin as in FUT hair transplant.

This process is repeated until the hair transplant surgeon has collected enough follicular units (grafts) for the planned hair transplant. This process can take one or more hours. For large sessions, may be accomplished over two consecutive days.

The size if instrument is very small, approximately 0.7- 0.9 mm. Back of the head completely heal over the course of seven to ten days. Scars in FUE technique are very tiny white scars. They get buried in the surrounding hair. FUE is minimally invasive procedure resulting in less post-operative pain and restrictions in movement.

Thus in FUE technique of Hair Transplant, hair growth treatment, hair roots are taken one-by-one directly from the back of the head.

The extracted grafts (roots) are implanted in the bald area. This is done by creating tiny "recipient sites" (holes) using a fine instrument. The follicular units or grafts are then placed into the holes. These roots will grow into healthy hair-producing follicles.

The implantation procedure is essentially the same in both FUE and FUT procedures. The difference lies in the appearance of the donor area taken out in FUE technique.
Real People Real Results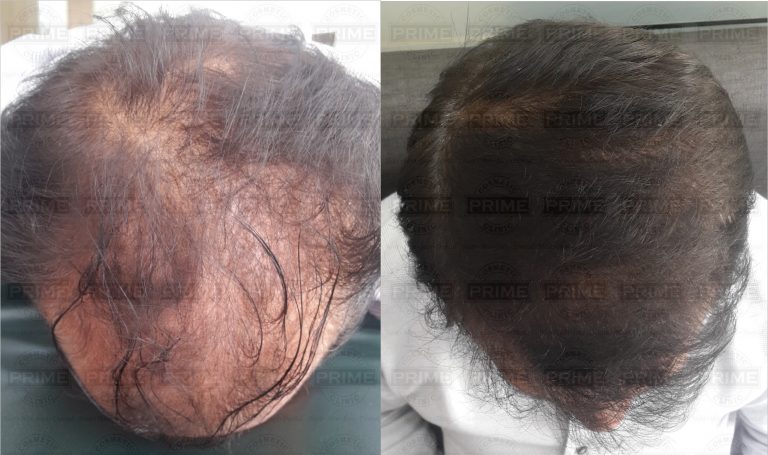 CLICK HERE TO GET YOUR FREE CONSULTATION NOW
Cost of Hair Transplant in Mumbai for Best Results
Cost of hair transplant in Mumbai is variable in different clinics. Best results is what patients are looking for.We at Prime Hair Studio are best known for consistently producing results for all patients.
Bio FUE Hair Transplant
Bio FUE hair transplant is a modification FUE hair transplant, but it is more advantageous for transplanted grafts as well as the donor area.
In Bio FUE hair transplant, individual hair grafts (hair roots) are taken from the back of the head. This avoids the scar caused in FUT technique of hair transplant (Follicular Unit Transfer). These grafts (follicular units) are naturally occurring groups of one to four hair. FUE is minimally invasive procedure resulting in less post-operative pain and restrictions in movement.
It takes the latest instrumentation and a very skilled hair transplant surgeon to avoid damage of roots. Survival of hair roots after removal is one of the key variables of successful hair transplantation.
Many studies have shown that use of Bio-stimulation PRP Therapy in all stages of hair transplantation yields great results with increased density. It also leads to better healing at the back of head.
In Bio FUE hair transplant, grafts (hair roots) are stored in bio stimulation growth factors (PRP). These growth factors helps in healing the donor site faster. It leads to faster hair growth. It also increases the density of non-transplanted hair. In Bio FUE, regenerative cells are infused into the FUE donor site for rapid healing and growth of remaining hair. The cells also improve the quality and density of existing non transplanted hair.
Faster wound healing leads to unnoticeable scarring at the donor area. Also the growth of transacted hair is hastened. This is not only helpful for transplanted hair but also for strengthening the existing thinning hair follicles. It is an advanced technique which is stitch less.
Beard Transplant, Moustache, Eyebrow & Sideburn Restoration in Mumbai
There is a beauty in harmony. If this harmony and symmetry of face is disturbed then beauty is lost. Perfect symmetrical eyebrows, eyelashes, beard and moustache play a key role in the harmony of face.

Abnormality in these key features of face can be because of traumatic injury, burns, surgical scars, aggressive plucking etc. This absence or abnormality has a great impact on a person's self esteem. Reconstruction or restoration of these structures by hair transplantation can help in resolving these problems.

Prime Hair Studio's background in cosmetic and hair transplant surgery gives us an invaluable insight into the surgical options that are available to address these key features of face. This restoration is done by FUE technique, so there are no visible scars at donor or recipient area.

Bio-Fiber Hair Implant (Artificial hair transplant)
Bio-Fiber is a medical treatment for hair restoration. It is similar to hair transplant. Only difference is that instead of natural hair roots, artificial fibers are used for hair loss treatment. These fibers are inserted into the skin for more natural appearance. It appears as if the hair is growing out of the skin. BioFibres are available in the length of 15, 30 and 45 cm. They are available as straight and wavy fibres in different colors. Colour guide is used to select the fibres suitable for every patient.


CLICK HERE TO GET YOUR FREE CONSULTATION NOW