Dr. Sunil Arora - ALCSTUDIO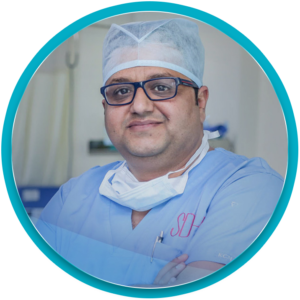 Wide Experience, Passion for Work, Skillful Hands & Intelligent Treatment, all come together with just one name – Dr. Sunil Arora!

Dr. Sunil Arora has over 15 years experience in cosmetic treatments and has been serving in the field of plastic and reconstructive surgery since 2001. He has won numerous awards during his career, most notable being the Best Plastic Surgeon of Rajasthan award in 2014.

At present, Dr. Sunil Arora is working as Sr. Consultant Plastic Surgery at CK Birla Hospital, Jaipur. Previously, he worked as an accomplished Consultant with Santokba Durlabhji Memorial Hospital, a well renowned Hospital & Charitable Trust at Jaipur. He is committed to attaining finest results for his patients by providing the best treatment and adequate care to them in Jaipur, Rajasthan. His dedication and commitment makes him one of the best plastic surgeons in India.

Dr. Sunil Arora is a bundle of talents! That's the simple reason why he has been bestowed upon with numerous awards and honors. His continued endeavors of delivering honest and dedicated services are indeed a blessing for the society. He has been awarded as "Best Plastic Surgeon" in Rajasthan in a survey, based entirely on patient feedback, for receiving 100% positive patient feedback.

Dr. Arora is also recently awarded as "Visionaries of Rajasthan", by India Today Group on 27th May 2016.
Hair Transplant & Cosmetic Clinic in Jaipur
Get the best hair transplant services and a range of plastic surgery treatments at ALCS Clinic Jaipur. Our highly trained cosmetic surgeons and state-of-the-art technology make sure that you get desired results in a confidential atmosphere.
Hair Transplant Success Stories
It's a pleasure to state that ALCS is the most Advanced and Equipped Hair Transplant & Cosmetic Clinic in Jaipur. Team ALCS is having a rich plethora of expertise for successfully conducting more than 10,000 procedures and proud to be associated with more than 25000 happy clients with great consistent results.
Dabangg Actor Pradeep Choudhary Hair Transplant Surgery @ ALCS Hair Transplant Clinic
Get Your Confidence Back by Getting your Hair Back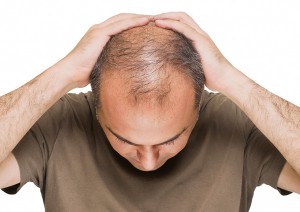 Hair Transplant, Hair Transplantation, or Hair Restoration is a scientific and medically approved, fully safe surgical process to get your hairs back. Undoubtedly, getting a head full of hairs makes you look good and feel great! If you are experiencing baldness, hair transplant is the most reliable & effective way to get your natural hair back!

Before actually going through this process, you should have the basic knowledge for the same. So let us ask our recent patient about his Hair Transplant experience at ALCS.
Understanding Hair Transplant
It is a surgical method by which the hair follicles are transplanted into the thinning hair area or bald area. Both males and females can benefit from hair transplant surgery. The process is generally performed under local anesthesia but can sometimes be done under general anesthesia too, depending on the patient's case. It is a daycare procedure with minimum pain.

In the hair transplant procedure, surgeons take already existing hairs on your scalp (called scalp grafts) and transplant them on balding areas. That is why this is also known as hair replacement surgery as hairs are replaced on thinning or balding areas from full hair areas.

You may already have hairs on the sides and back of your hair depending on the level of baldness. Your plastic surgeon will carefully consider these hairs and take the decision for the donor area.
In some cases, beard, eyebrow hairs, body hairs such as chest hair can also be used as donor areas (from where hair is taken). The effects of your hair replacement surgery will also depend on the texture, color, curliness, etc. of your existing hairs in donor areas.
Affordable Hair Transplant In Jaipur| Patient Review: ALCS
Cost of Hair Transplant in Jaipur
The cost of a hair transplant may vary from person to person. It will depend on the amount of hairs you want to replace from donor areas to balding areas. You must also keep in mind that most insurance plans do not cover this surgery. So, you may need to confirm this before with your insurance provider if you want to avail benefits.

We use world's best technology under the supervision of Rajasthan's best cosmetic surgeon to perform Hair Transplant in Jaipur, India. Get best consultation, contact Now.
Hair Transplant Procedure
Hair transplant procedure can be done through various techniques. With advancements in plastic surgery technology, you can find various methods of hair replacement. However, following three techniques remain the most popular techniques of hair transplant:
Follicular Unit Transfer (FUT) – In FUT or strip harvesting, strip of skin with hairs is taken from scalp area having ample hair occipital area. The donor site is stitched using trichophytic closure technique. The strip is then worked into follicular units under microscopic magnification to prepare grafts that can be transplanted on the bald area.
Trichophytic Closure – is one of the best methods to close wounds. It helps in making the surgical scars almost invisible. The method involves stapling or suturing the overlapped edges of wounds. Simply put, the skin is overlapped and stitched in such a way that the newly transplanted hair follicles grow through the skin tissues. Therefore, the patient gets great results in form of a cleverly concealed scar. Hence, one can also keep short hair!
Follicular Unit Extraction (FUE) – In this process, the hair follicles are taken from the hair rich area referred as donor site or occipital area using special instruments. Wherein the individual follicular units are extracted carefully. The extracted follicular units are worked into grafts that are transplanted to the hair loss area referred as recipient site.
The overall process may take anywhere between 4 hours to 8 hours. However, it depends a lot on the size of the transplant. If you want thicker or more hairs, you can opt for another minor procedure of hair transplant.
Hair Transplant & Cosmetic Clinic in Jaipur