Dr. Arihant Surana - Hair Transplant in India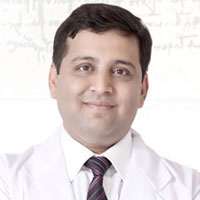 Dr. Arihant Surana / Alvi Armani - India
Dr. Arihant Surana is the well-known cosmetic Dermatologist and Hair Transplant surgeon in India.
After his post-graduate specialization in Dermatology he found his calling and inclination towards the field of aesthetic medicine. Dr. Surana further ventured into the field of Hair Transplantation as he found most challenging and artistic at the same time.
Dr. Surana opted for dedicating himself to FUE Hair Transplantation when it was at very nascent stage in India. He worked as medical head of DHI hair transplant in india from its inception till end of 2011.He moved to USA in 2012 to work with dr armani on the latest FUE technology and hair cloning.Right now he is the most senior and exclusive FUE hair transplant surgeon in india.His dedication and hard work earned him many laurels all over the country. His passion for Hair Transplants motivated him to work and learn from the best experts across the world.He is the only surgeon in India who has exclusively worked and researched on FUE for last 10 years.
Dr. Surana possesses exceptional hand skills, artistic approach and passion for providing the best care and results to each and every client. He is very personable and professional while maintaining the highest ethical standards in his practice. Dr. Surana is very popular amongst all his patients.
Dr. Surana's extensive work in Hair Transplants makes him the perfect candidate to lead Alvi Armani in India.
Why Choose Alvi Armani for your Follicular Unit Hair Transplant?
We personalize every hair transplant we perform. We takes into careful consideration your facial features to arrive at an end result that looks completely natural and catered to your individual appearance.
By choosing Alvi Armani over other hair transplant clinic, you will benefit from...
Natural hairline design
Scientifically proven procedures
Follicular Unit Extraction Hair Transplants - Minimally invasive hair transplant technology
Less surgical risks compared to traditional strip methods
Use of the latest technologies and most advanced equipment
Successful results: Natural undetectable hair restoration
For information about the latest and most modern hair loss treatment options available,schedule your no-obligation consultation with Alvi Armani today.

Learn About Our Follicular Unit Hair Transplant Technology
At Alvi Armani, our FUE hair transplant is a simple, outpatient procedure that has eliminated the customary linear incisions and stitching of the out-dated FUSS procedure. This minimally invasive process has significantly reduced the pain and healing time involved, and patients are able to return to their daily routine much faster than the traditional strip surgery.
Alvi Armani Vitruvian FUE Method
Alvi Armani
Since 1999 Alvi Armani has been providing world-class surgical hair restoration and transplantation surgery to patients from all around the world. Alvi Armani's services are not just limited to male hair transplants, but we also treat all hair loss related issues. These include female hair transplantation, trans-gender hair adaptation, eyebrow surgical hair restoration, eyelash hair replacement, and corrective surgery for hair transplant repairs.
At Alvi Armani our exclusive focus are results - a completely natural look. Alvi Armani works with the highest ethical, clinical, and artistic standards seeking excellence in every aspect of our company. This is the foundation of Alvi Armani. We service both men and women. All options will be discussed with you in a private confidential setting, including surgical, drugs, cosmetics, and natural hair loss treatments.