Direct Hair Implantation - DHI India
DHI Medical Group is the world's largest chain of hair restoration clinics with 60 clinics in 36 countries.

After having pioneered FUE in 2003 DHI innovated and launched the Direct Hair Implantation procedure in 2005. DHI is now considered the gold standard in hair restoration with the strongest research advisory board and world class facilities and US and EU patents. DHI continues to launch new treatments for various stages of hair loss.

At DHI you are not just a client, but a patient whose best interest is in mind of our medical teams.

Since its launch in India in 2008, DHI performed more than 6000 procedures including those of celebrities like Bollywood actors, Sportsmen, Politicians and Business Tycoons.
Quality Standards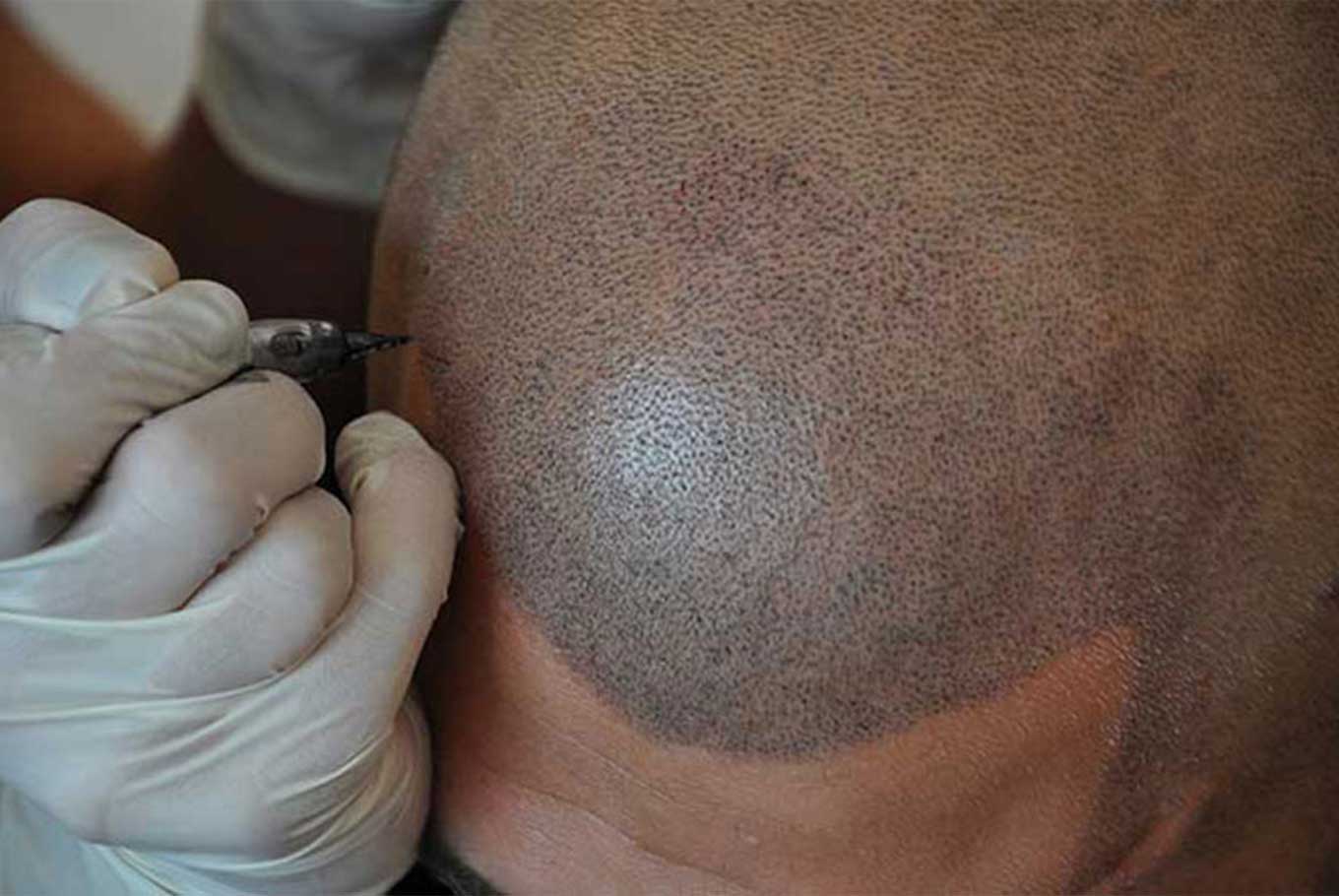 For the first time in the history of hair restoration, DHI Global Medical Group introduced standard operating procedures (SOPs). These apply to all processes in order to guarantee safety, quality and great results every time. At every DHI clinic, each doctor and member of t staff follows these procedures and in extra ordinary cases, the scientific board advises.

In recognition of its unique excellence, DHI has been awarded various certifications including CQC – UK, TUV – Austria, ACHS- Australia and ISO.
DHI (direct hair Implantation)
Humans have always been able to devise new ways to overcome any physical condition, therefore Hair transplant surgery came into being. The hair transplant solutions have gone under severe transformation and have become more and more resilient and produced better results over the years. Earlier, there were cases where hair transplants resulted in scarring, and somewhat inconsistent results, and at some places unnatural appearance, due to the usage of traditional techniques of hair transplantation

Choosing from the many Hair Transplant Solutions available into the market can give anyone a headache. It depends upon several factors such as affordability, invasiveness, time frame, and overall effectiveness, undoubtedly, choosing the right procedure for yourself can be one of the biggest decisions you could have ever thought of. However in recent years that problem has been solved because many have turned to the DHI treatment to cure their hair-loss woes and enjoying their old looks

This new treatment named DHI (direct hair Implantation) has forayed into the market and has produced great results. It is different from all the procedures that have existed for years and used varieties of products and treatments promising long, luscious locks. There are few clinics that provide Hair Transplant Surgery in Delhi and have adopted this technique. This unique treatment is a more advanced hair replacement technique that implements the natural hair cycle.
The most tantalizing factor of the treatment is that it grows hair in the natural way.It also uses a patented "No Touch" technique that is used for hair replacement and has been giving revolutionary results ineyebrows reconstruction.
Hair Transplant Surgery in Delhi too has also got a face lift with adoption of this procedure. This procedure uses an exclusive tool called the "DHI Implanter" which can delicately control every single (individual) hair follicle, creating a neat, clean, and completely natural hairline. This technique is known for the results it produces which includes greater volume of hair. These procedures generally do not take much time. This near to painless treatment also allows patients to bypass the need to shave their head prior to the treatment, resulting in a much more pleasant and less embarrassing experience overall, especially for women!
This technique can easily be found at DHI Delhi NCR, Bangalore, Mumbai, Jaipur, Chandigarh, Kolkata and various parts of India as well. This technique is widely adopted because it needs minimal postoperative medication and the whole procedure is performed quickly and painlessly.
Hair transplant cost at DHI
Hair loss is one of the most stressing and appalling physical conditions. It is notjust because of the loss of identity of the natural possession but also because hair is very crucial part of your personality. Now hair transplant surgery treatment won't cost much. Hair transplant cost at DHI has enlisted its process in such a way that you can avail the benefit and save yourself from losing the crown of your head.


INR
90 Per Graft

or Hair Follicles
Hair Loss Solutions or Treatments Starting from
INR 18,000

Onwards
Hair Transplant Starting From
1 lacs onwards
DHI is one of the leading hair implantation centre with clinics all over India. Hair Transplant treatment at DHI gives you 100% results at a very modest hair transplant cost. We, DHI are spread across the world-with 40 affiliated locations wherein expert professionals treat hair-fall and provide hair transplant surgery treatment costing a very affordable rate. Hair restoration at DHI costs very nominal. Since 44 years and on, Hair Transplant technique at DHI offers best hair transplant surgery treatment costing and deliver hair-loss treatment to the sufferers across the globe.
It is a painless procedure that helps to restore the aberration of baldness at consistent hair transplant cost. We provide you 100% results, with liable DHI treatment cost. This procedure takes sufferers own hair follicles and places them on the scalp within six seconds, ensuring natural results. The hair loss treatment costs you high end medicine facility that eliminates your baldness.

Being a leader in the field of medicine,DHI treatment costsare very nominal while the procedures being highly effective.The hair loss treatment cost at our end has always given you profitable results.
With convenient state of the medical facilities and use of latest techniques to treat Hair Loss, we give you preeminent hair transplant surgery treatment costing. With a team of highly trained and certified professionals, we deliver you best hair loss treatment with minimal hair transplant cost. The highly skilled and talented professionals at DHI have been exposed to rigorous training sessions with the DHI academy to offer you non-painful best hair transplant surgery treatment.
The hair transplant costat DHI are equitable that help you regain your lost identity with no scarring, no stitches and no cuts. We, at DHI offer you premium results with high end hair transplant surgery treatment costing.BY eliminating the need for you to wear wigs and artificial hair to regain your lost identity and enhance your appearance, DHI in every sense empowers you by making you look and feel good.
Hair Transplant Before & After