Dr. Kent H. Webb - Hair Transplant Surgeon in Oklahoma City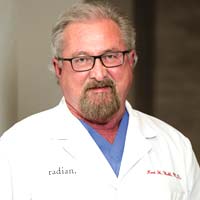 Dr. Kent H. Webb
Oklahoma City, Oklahoma

» American Board of Surgery Certified

» Named one of America's Top Surgeons from 2010 through 2014

» Member International Society of Hair Restoration Surgery

Kent H. Webb, MD
Kent H. Webb, MD graduated from the University of Oklahoma College of Medicine in 1983. He completed a residency in General and Vascular surgery at The University of Oklahoma Health Sciences Center in 1988. He has been in private practice in Oklahoma City since the completion of his residency. He is certified by the American Board of Surgery and is a Fellow of the American College of Surgeons. He has served as Clinical Assistant Professor for the Kansas City University Of Medicine and Biosciences and for the University of Oklahoma. Dr Webb has received many honors throughout his career including being named one of America's Top Surgeons in 2010 and 2011 by the Consumers' Research Council of America. Since 2010, Dr. Webb has limited his surgical practice to that of hair restoration.

Dr. Webb has studied and received special training in hair transplant surgery, hormone replacement therapy and minimally invasive fat reduction procedures. He has also received special training and is certified in advanced facial aesthetic care, including laser treatments, neuromodulator treatments (Botox), SmartLipo and advanced dermal filler procedures.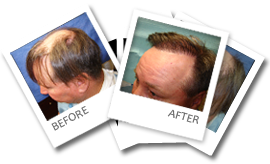 Advanced Hair Restoration of Oklahoma (AHRO)
Advanced Hair Restoration of Oklahoma (AHRO) serves Oklahoma and surrounding states in the artistic and most technically advanced hair transplant procedures. We have one of the most experienced hair transplant teams in the United States with over 50 years of combined experience in surgery and hair transplantation procedures. We only do hair transplantation at our clinic. We are not a clinic that does cosmetic surgery and simply offers hair transplant on the side. Our philosophy is to be the best at what we do therefore all of our efforts are directed at continually improving our hair transplant program. We also feel that experience is of utmost importance when selecting a hair transplant clinic. All members of our team are trained professionals that have had extensive experience in hair transplant. Our surgeon has completed a residency in general and vascular surgery and has spent 20 years in private practice performing micro vascular procedures. In 2010, he limited his practice to hair transplantation and relies upon many of the skills that he perfected in the micro vascular field to insure a safe and technically superior transplant.