Transmed Clinic - Hair Transplant in Turkey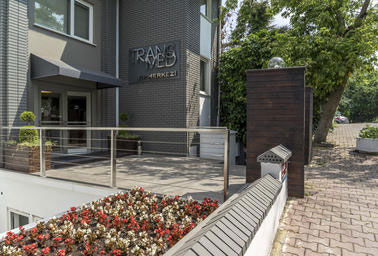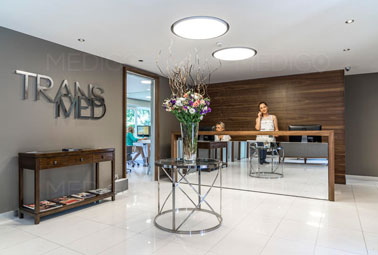 Transmed Clinic
Istanbul, Turkey
HAIR TRANSPLANT FROM
$4,242
» All of the doctors performing hair restoration procedures are registered members of the International Society of Hair Restoration Surgery (ISHRS)

» All staff regularly participate in international medical events across the globe, including Europe, the US, and Asia.

» Member of IAHRS (International Alliance of Hair Restoration Surgeons)



Transmed Clinic Turkey - Overview
Transmed Clinic was founded in 1994 as the first hair restoration clinic in Turkey. The clinic specializes in hair restoration, dermatology, and plastic, cosmetic, and reconstructive surgery.

The clinic also has its own research and development department, which has received support from the International Scientific Advisory Committee for its research on male pattern baldness.

Since its establishment, Transmed Clinic has treated over 10,000 international patients from 47 countries. The clinic offers hair transplant package deals which include a consultation, hair transplant surgery, post-surgery medications, interpreter services, accommodation, and transfer to the clinic.
Location
Transmed Clinic is located in the west of Istanbul, 28 km from Ataturk International Airport. The clinic is well connected to the rest of the city, with the nearest Metro station, the 4. Levent station less than 2 km away.

The clinic is located within a short distance from many of Istanbul's main attractions, such as Taksim Square, an area renowned for its variety of restaurants, shops, and hotels, located just 8 km from the clinic.

The Grand Bazzar, one of the world's largest and oldest markets that is covered, can be reached within 15 km from the clinic. The Sultan Ahmed Mosque, often referred to as the Blue Mosque, is located 13 km from Transmed Clinic.
Staff
The team at Transmed Clinic is comprised of 9 doctors and 12 assistants. All of the doctors performing hair restoration procedures are registered members of the International Society of Hair Restoration Surgery (ISHRS). All staff regularly participate in international medical events across the globe, including Europe, the US, and Asia.

Languages spoken at the clinic include Arabic, Bulgarian, English, and German. Interpreter services are available if required.
Dr. Melike Kulahci
Founder and medical director of Transmed Clinic
Specializes in hair restoration and cosmetic surgery, with over 25 years of experience
Graduated with a degree in medicine from Istanbul University
Completed a fellowship in Erlangen University, Germany
Has attended over 100 medical conferences worldwide as both a speaker and administrator
Author of multiple research papers on hair restoration
Member of the European Society of Hair Restoration Surgery Member (ESHRS ), the European Society of Hair Restoration Surgery (ESHRS), the International Society of Hair Restoration Surgery Member (ISHRS), and the International Society of Hair Restoration Surgery (ISHRS)
Dr. Ali Dursun Kan
INR 89 for scalp grafts and INR 169 for body grafts.
Has been performing hair transplant surgery since 2000
Joined Transmed Clinic in 2014
Graduated from the Faculty of Medicine of Ege University in 1986
Completed Medical Aesthetic Specialist training in Istanbul in 2003